Custom Christmas Boxes: The Top 5 Trends for 2022
Christmas is just around the corner and it's time to start thinking about the best way to decorate your gifts and make them stand out. Custom Christmas Boxes are becoming increasingly popular as they allow you to customize your gift and make it look more luxurious and attractive. With that in mind, let's take a look at the top 5 trends for custom Christmas boxes in 2022. From unique and eye-catching designs to sustainable materials, these trends will be sure to make your presents stand out from the rest this holiday season.
1) A Rise in Quality:
As Christmas quickly approaches, it's time to start thinking about custom Christmas boxes. While the holiday season is all about festive decorations and sparkly lights, a custom Christmas box can make your gifts look even more special.
The demand for custom Christmas boxes has been steadily growing over the last few years. As more people look for unique and personalized gift-giving options, the demand for Christmas boxes has increased. This trend is likely to continue in 2022, as many people will look for ways to make their gifts stand out from the crowd.
In terms of quality, many companies are beginning to use higher-grade materials when creating Christmas boxes. This means that your boxes will not only look great but will also be more durable and longer-lasting. Many companies now offer a variety of printing options so you can customize your box to your specific needs. From full-color digital printing to gold foil stamping, there are many options available to make your box look perfect for the holiday season.
2) A Shift Towards Sustainability:
As the trend towards eco-friendly packaging continues to gain momentum, it's no surprise that custom Christmas boxes are expected to follow suit. In 2022, we will likely see an increase in businesses adopting more sustainable practices when it comes to their holiday packaging.
From a design perspective, we can expect to see more vibrant and eye-catching designs that also reflect the values of sustainability. It could be as simple as using recyclable materials for a custom Christmas box or opting for paper-based printing techniques that reduce carbon emissions.
The use of biodegradable materials is also likely to increase, such as compostable cardboard, cornstarch-based films, and plant-based inks. For example, companies are starting to use hemp-based packing materials for their custom Christmas box instead of traditional plastic wraps.
3) An Increase in Personalization:
Personalization has been a popular trend in the custom Christmas box industry for many years. This year, we predict that this trend will continue to grow and that customers will have even more options when it comes to making their boxes unique. We anticipate seeing an increase in personalized materials, such as custom colors, patterns, and logo designs.
As well as personal messages printed on the inside of the box or lid. Additionally, customers will be able to choose from a variety of sizes and shapes, allowing them to create a truly unique gift package. With so many customization options available, customers will be able to create a beautiful package that's sure to stand out this holiday season.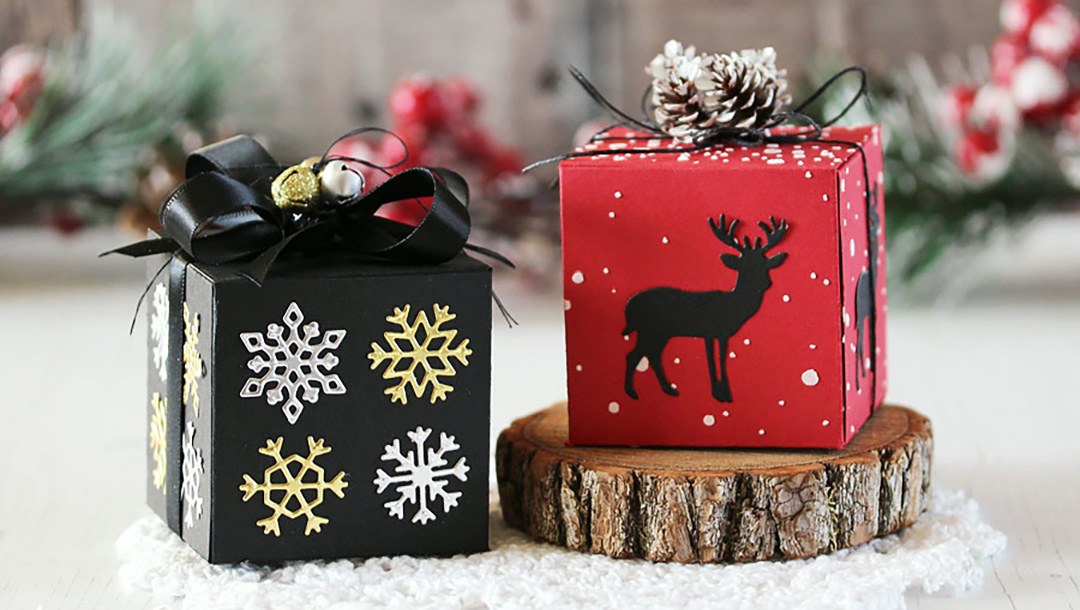 4) A Focus on Functionality:
As the holiday season quickly approaches, it's important to stay up-to-date with the top trends for custom Christmas boxes. This year, function and convenience are key to creating the perfect gift packaging experience. Here are 2 of the top trends you should expect for a custom Christmas box in 2022.
1) Customization on Demand – Consumers will demand more personalized options for their gifts this year. Personalizing each box ensures that recipients feel truly special and celebrated during this time of celebration.
2) Quality Material – When choosing a material, consider how it will hold up over time while still maintaining its beauty and design value; a durable paperboard is a great option as it's beautiful without being too expensive.
5) A Return to Tradition:
The holiday season is one of the most important times for businesses to showcase their products. With the start of a new year, many companies are already looking to 2022 and beyond to determine what the top trends will be for custom-printed boxes.
One trend that is emerging for 2022 is a return to tradition. Consumers are looking for Custom Printed Boxes that feature classic designs that bring back nostalgic memories of the holiday season. This could mean traditional colors like red and green, designs featuring holly or mistletoe, or even a snowflake motif. The design should evoke a feeling of nostalgia while also appealing to modern tastes.
Customers are also looking for unique materials and finishes when it comes to custom printed boxes. Metallics and holographic finishes add a touch of class and elegance to packages, making them stand out from other competitors. Custom embossing and debossing can be used to add subtle yet striking details to the box, creating an eye-catching piece of packaging that will draw attention.