Perks Of Having A Suspended Ceiling That Adds Up To The Magnificence Of Your Place
What comes to mind when considering a house's architecture, especially the ceiling? Do you envision the typical roof found in the majority of homes? Or do you picture more recognizable designs like a tray ceiling, a cathedral ceiling, or even beams?
Suspended ceilings, including minimalist, contemporary, and rustic, can be used in any interior style. Understandably, homeowners are considering this design, but suspended ceiling are an outstanding option for various factors.
We at Terrazzo and Marble Supply Company show you how beautiful your building can be with just a little help from our gem, terrazzo, and provide the most extraordinary terrazzo experience possible. We offer a wide variety of high-quality products as Uganda's most reputable manufacturer, distributor, and supplier of Terrazzo, Granite, Marble, all sorts of Ceiling, T Grids, Gypsum, and Plaster Boards.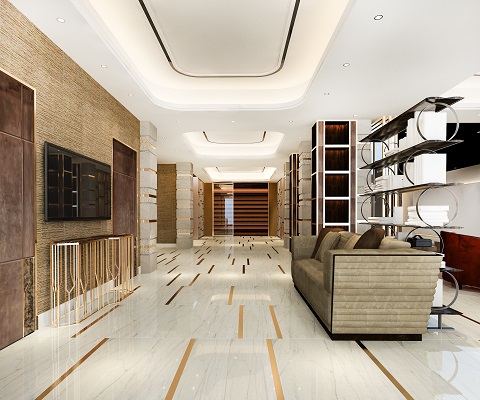 Types Of Suspended Ceiling Systems
Panel and tile system: The visible surface of suspended ceilings frequently comprises several panels. The "tee" system is one of the most popular panel systems. Shorter strips called "tees" join the mains, which are long strips. The second ceiling is created by covering the mains and tees grid with panels. The panels can be removed by simply raising them from the frame and holding them by gravity.
Concealed grid systems: Contrary to conventional panel systems, concealed grid ceilings are more upscale. In this style of suspended ceiling, the actual grid is hidden by the panels, which precisely fit together edge to edge. These systems are designed to keep operational HVAC, lighting, and other infrastructure components are hidden while fully functional.
Stretch ceiling systems: It is a single, substantial panel-based suspended ceiling system. Alternatively, the frame might be more sculptural, like a wave-shaped frame dangling below the top, or it could be constructed to nestle closely against the room's walls. The stretched material is typically a thin plastic film in any colour, gloss, or transparency, such as vinyl or PVC. But this surface could be a panel made of attractive cloth or a specially designed wooden veneer.
Custom ceilings: To address your space's unique requirements, you could design a custom ceiling if you are unsatisfied with any one solution. To create special constructions, many manufacturers, including Zentia and Arktura, collaborate with architects.
Super Terrazzo is one of the largest Suspended Ceiling installers in your city. It can provide you with all these different suspended ceiling systems, which are famous for their sustainability, environment friendliness, limitless designs and low cost.
Benefits Of Suspended Ceiling
They assist in hiding utility lines, ductwork, and electrical cables. Every urban home has several wire networks, whether for the TV, the air conditioner, the Wi-Fi router, or the ceiling fan. Furthermore, it is understandable how successfully entwined cables might ruin a beautiful room.
They have the benefit of soundproofing. The need for acoustic balance and control was critical in developing fake ceilings. A noisy environment might exacerbate an uncomfortable atmosphere, and the drop ceiling's small extra area aids in absorbing the excessive noise in a room.
They safeguard your space from potential fire threats. False ceilings can serve as an additional line of defence against fire risks in addition to the gridworks and wires. If constructed using fire-resistant boards carefully treated and coated with gypsum, they can provide sufficient resistance.
They save money and are cost-effective.
They help lower the temperature in the room. False ceilings assist in thermal insulation and provide cooling benefits when used with an AC.
They support resistance to moisture and dampness on ceilings. Water and humidity are likely to invade homes, particularly in coastal or tropical settings or in older structures with outside cracks. Even though it cannot be stopped, ventilation and ideal air quality can still be maintained.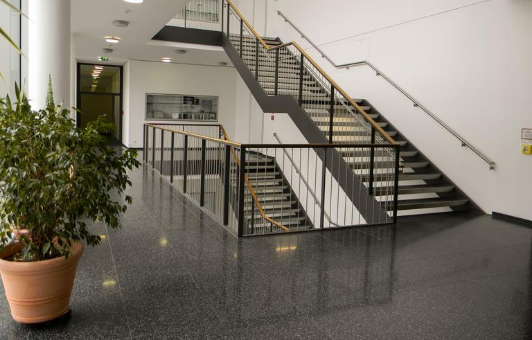 Conclusion
As a reputable terrazzo producer and supplier in Uganda, Most terrazzo tile kinds are in-stock and available for rapid delivery. We stock, supply, and install them all. And we are the only ones who are more knowledgeable about terrazzo. We work with architects and interior designers to create unique terrazzo flooring and furnishings. In Kampala, Uganda, we have the enormous Terrazzo showroom. Visit our specialized warehouse to see the many Terrazzo slabs we have available.