Tips To Save Money When Traveling In China You Should Know
China is a popular destination for travelers seeking a unique and enriching cultural experience. However, like any travel experience, it can be expensive. With a little bit of planning and some insider knowledge, you can save money and still have an incredible trip to China. Here are some tips to help you save money when traveling in China.
Plan Ahead
One of the most important things to do to save money when traveling to China is to plan ahead. Timing your trip to avoid peak travel seasons and holidays can save you a lot of money on flights, accommodations, and attractions. Additionally, traveling during the off-season can offer you a more authentic experience and less crowded attractions.
Choosing budget accommodation options like hostels or staying in less popular areas of the city can also help you save money. Utilizing public transportation options like buses and subways will save you money on taxis and private transportation.
Food and Dining
China has a rich and diverse culinary scene, and it's possible to experience amazing food while on a budget. Avoiding tourist traps and exploring local food options, including street food, can be a great way to experience authentic Chinese cuisine without breaking the bank. Grocery stores and markets can provide inexpensive meal options, and cooking your own meals can be a great way to save money when traveling.
Sightseeing and Attractions
One of the biggest expenses when traveling can be the cost of visiting popular tourist attractions. Researching and planning ahead can save you money on entrance fees and tours. Many attractions offer discounts for students and seniors or have free days.
You can also look for free and low-cost attractions to visit or choose to take DIY tours instead of joining more expensive guided tours. If you plan on visiting multiple attractions, purchasing a discount pass or combo ticket can also be a cost-effective option.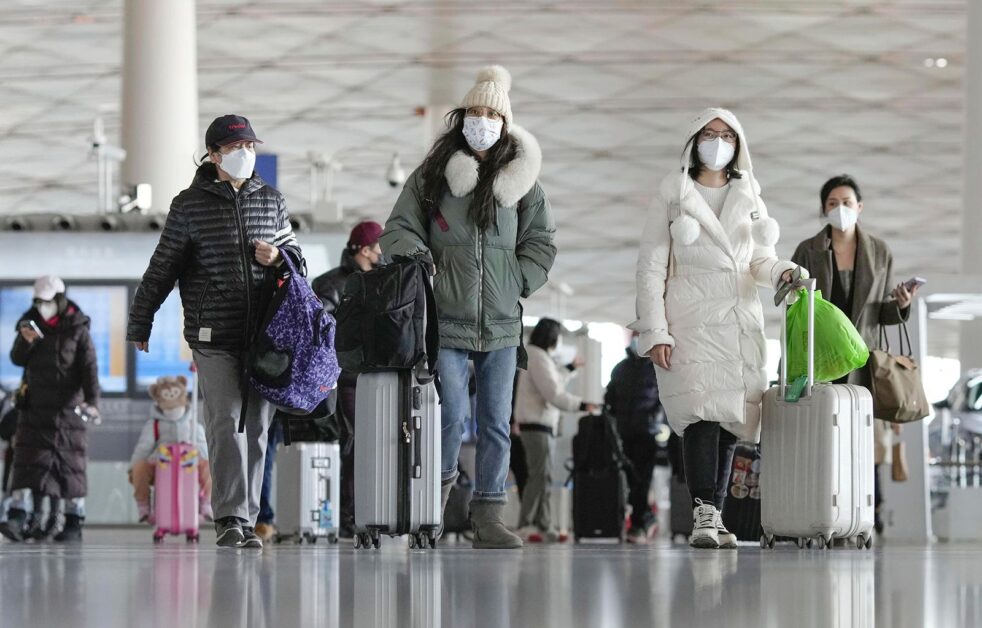 Communication and Internet
Communication and internet access is essential for any traveler, and there are ways to save money on these expenses while in China. Using local SIM cards can be a cost-effective way to access data and call services. Translation apps can also be used to communicate with locals without hiring an interpreter or guide. Bargaining and haggling for prices is a common practice in China, so don't be afraid to negotiate prices.
Accommodations
Accommodations can be one of the largest expenses when traveling, but there are ways to save money on lodging in China.
Book accommodations in advance to secure lower rates:
This is especially important if you are planning to travel during peak seasons or holidays. Booking early can give you access to early bird rates and prevent you from overpaying for last-minute accommodations.
Check for deals and discounts on booking sites:
Booking sites like Booking.com, Agoda, and Expedia often have discounts or deals on hotel rooms, hostels, and guesthouses. These sites also allow you to compare prices and reviews to find the best deal for your budget.
Consider staying in less touristy areas or in smaller guesthouses for more affordable prices:
Staying in less touristy areas of a city or in smaller guesthouses can often provide a more authentic experience at a lower cost. These options may not have all the amenities of a larger hotel, but they can be a good way to save money while still having a comfortable place to stay.
Consider using homestay options like Airbnb or Couchsurfing for a more authentic experience at a lower cost:
Staying with locals in a homestay can give you an authentic experience and help you save money on lodging. Platforms like Airbnb and Couchsurfing allow you to connect with locals and stay in their homes for a fraction of the cost of a hotel. In addition, if you want to find more information about renting or buying a home, visit allinfohome.com now to update the latest real estate news.
Miscellaneous Tips
There are a few other miscellaneous tips to keep in mind when traveling in China. Avoiding scams and overcharging is important, so always be aware of the prices of goods and services. Cash is still king in many parts of China, so make sure to carry enough local currency with you. Discounts and deals for students and seniors are also widely available and can provide significant savings. Lastly, don't forget to purchase travel insurance before your trip to protect yourself against any unexpected costs or situations.
In conclusion, saving money while traveling in China is possible with some planning and preparation. By using these tips and exploring the many free and low-cost options available, you can still have an amazing and enriching experience in this incredible country. Finally, don't forget to follow Reviewspublic.com or topallreview.com for more great travel places that you shouldn't miss in your life.