How To Build And Launch A Metaverse Marketplace Development?
Businesses all over the world are exploring the metaverse's potential because it provides a fresh new platform for interaction and socialisation with clients and staff. Additionally, it offers a chance for companies to profit from fresh revenue sources. Bloomberg claims that the metaverse is the upcoming major technological trend, with a potential market size of $800 billion. We'll look at how to start a virtual market in the metaverse in this article.
What Is A Metaverse Marketplace?
First, let's examine the Metaverse: A 3D virtual environment called Metaverse provides an immersive socialising experience for users. Think about your zoom call meeting as an illustration. In place of sitting in front of a computer screen, metaverse meetings let you interact with your colleagues virtually by shaking hands, saying hello, and having in-depth conversations. The metaverse is all about that. This world is sufficiently malleable to allow individuals to alter their avatars and the world's surroundings to suit their preferences. Avatars in the metaverse can go places, do jobs, go to events, play games, shop, or engage in trade. The fundamental ideas of the metaverse are explained in the video below.
So How Can A Marketplace Fit Into The Metaverse?
Launching a marketplace in the metaverse could be advantageous for any company that conducts online retail sales. A marketplace in the metaverse would make it easier for users to buy and sell goods while having an immersive experience.
Imagine donning a virtual reality headset and being able to browse a digital store, ask a virtual salesperson about the items that catch your attention, view them from all angles, interact with other customers, and exchange opinions. In a metaverse marketplace, there are numerous opportunities to give users a better experience.
To allow users to trade collectibles and digital assets as NFTs in the virtual world, the art and gaming sectors can embrace NFT marketplaces in the metaverse. In the metaverse, anything from collectibles, art, and in-game purchases to sports memorabilia can be traded while giving the user a close-up and in-depth experience with the product through virtual reality.
Metaverse Art Marketplace
using digital art Over the past few years, NFTs have swept the globe. accompanied by artwork fetching millions of dollars on NFT marketplaces. Buyers now have a new way to interact with the art, go to virtual events, visit museums, and take part in live auctions through marketplaces in the metaverse as a result of its integration into the metaverse.
Metaverse Game Marketplace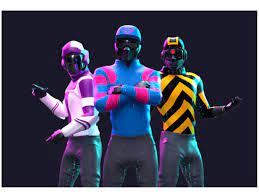 Games and opportunities that allow players to earn in-game assets, characters, and accessories by demonstrating their skills. The earned assets can be linked to the user's digital wallet because the metaverse is decentralised. Additionally, it enables users to trade the assets on various NFT markets.
Metaverse Real Estate Marketplace
The ownership of virtually owned lands that can be traded or rented is presented in the virtual world of real estate. This trade is facilitated by the metaverse real estate market. A good example of a metaverse real estate market where users can buy, sell, rent, or hold auctions to trade virtual land and make money out of it is Dencentraland.
Some businesses display the architectural concepts or working prototypes they intend to bring to market. Additionally, this removes geographic restrictions from how their avatars experience the landscape or structure.
Metaverse Ecommerce
From the comfort of your couch, the e-commerce market in the metaverse can offer a realistic experience of shopping, comparing products, and better understand the product. Since the pandemic and the introduction of the metaverse, e-commerce apps have become extremely popular and are likely to enhance the online shopping experience for customers. Companies like Nike are prepared to provide customers with a realistic metaverse shopping experience.
The RTKFT x Nike Dunk Genesis CryptoKicks is a popular direct-to-avatar offering from Nike. The digital wearable skins known as CryptoKicks are used on Metaverse avatars. Additionally, they recently opened Nikeland, a metaverse, on Roblox.
Essential features,
Interoperability: An essential component of a metaverse marketplace's success is interoperability. There will be numerous metaverse platforms in the future. Microsoft is rolling out its own metaverse platforms, meta. Therefore, your metaverse marketplace's architecture design should ensure interoperability so that the product listings can be made available on a variety of platforms.
Engaging interface: The Metaverse marketplace's engaging and interactive 3D interface makes sure users have a realistic and immersive experience while interacting, socialising, and trading there. To build a realistic world in the Metaverse, developers are armed with tools like Unreal Engine and Unity.
Crypto and Wallet Integrations: To facilitate the transactions within the ecosystem, the majority of metaverses would create their own crypto token. Users may be able to avoid the transaction costs associated with fiat transactions by using a native token. Users must be able to conduct transactions across the metaverse space more easily, so integrating numerous third-party wallets is crucial. This makes it simple to store, purchase, and sell goods and NFTs.
The ability to view an asset in great detail and experience it virtually is both essential to the marketplace experience. Brands can purchase land to build brand-specific stores inside the marketplace, just like in the real world. Then, regardless of location or time, the users' avatars can interact with the product, seamlessly connect to NFT wallets, send instant payments, and engage in NFT trading.
If you're thinking about launching a marketplace, be sure to speak with a reputable company that develops metaverse marketplaces to conduct a feasibility study for your metaverse project.
Also read: Metaverse Will Change The Internet & Marketing
How to build a metaverse marketplace?
In order to build Marketplaces in the Metaverse, you must take into account the tools, technologies, and programming language expertise needed. Modeling tools like Unity and Unreal Engine are the main ones you need.
How to Create a Marketplace in the Metaverse Keep in mind that cutting-edge technologies like 3D reconstruction, extended reality (augmented reality, virtual reality, mixed reality), IoT, artificial intelligence, blockchain, and cryptography all originated in the metaverse.
Let's now begin with the growth of the market:
1. Platform Choice: Select the platform that will power your metaverse marketplace before you begin. You can either use Metaverse platforms, such as the Meta (future Facebook) metaverse platform or create your own metaverse platform. Make sure the option you choose can fulfill your needs and is project-specific.
2. Design user interface: Making a strong user interface is the next step. Because a marketplace's user experience is its main selling point, delivering a seamless experience with the best features will help you stand out from the competition. The interface needs to be user-friendly and straightforward. Create the user interaction modules and virtual reality (VR) components.
3. Choice of features: Make sure your team selects the features required for the Metaverse marketplace to run smoothly based on the project. Your users will receive exactly what they require at the NFT marketplace thanks to features like wallet, interoperability, storefront, 3D interface, etc.
4. Smart Contract creation: Next, make sure your smart contracts are operating correctly if you are using blockchain to control metaverse operations. The specifications and features of the market must be taken into account when programming these smart contracts. The platform's foundation, from listing to trading, would be provided by smart contracts. This ensures that third-party intermediaries are remove from the NFT market.
5. Secured Data Storing with IPFS and DB: Your metaverse NFT marketplace's data collection would need to be safely stored. You are responsible for protecting the NFT data of your users. Set up an IPFS storage to store user metadata from the NFT marketplace and a database (DB) to store user and transaction data from the NFT to accomplish this.
6. Integration: The integration of payment gateways and third-party SDKs is the next step in creating the final functionality of the metaverse marketplaces. Wallets, dApps, browser extensions, and other essentials must all be integrated at this point.
We covered how to open an online store in the metaverse in our previous article. There are more specifics about the steps.
Bottom line
At NFT marketplace development company, the metaverse can be a platform for providing your customers with an entirely new experience. Additionally, it provides a foundation for the introduction of fresh, uncharted territory. Its potential benefits for all industries in the future are still being research and understood. Businesses and brands with an interest in the metaverse and active participation have a head start in the future.