How to Increase Your Income as an Online Tutor in Pakistan?
Do you want to improve your Online Tutor business model or create a new one? The following guide will answer this question in simple steps. Here's what you'll find inside: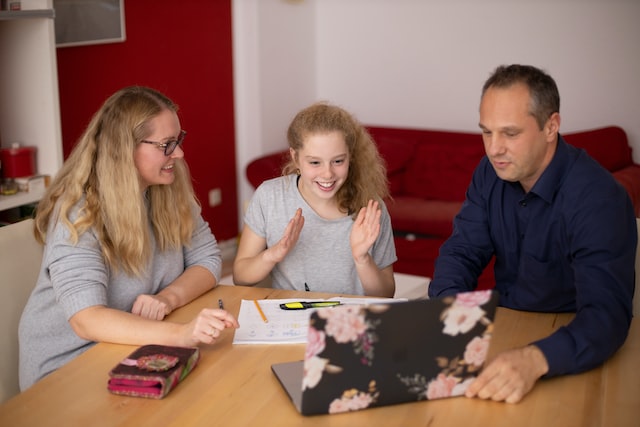 Steps to increase your Income as an Online Tutor
Join the online tutoring platform
Whether it's your first time teaching English online or you consider yourself an experienced language teacher, engaging with students online is key to strengthening your tutor's business model. Virtual tutoring allows you to teach students from all over the world and expand your market by extending your reach beyond the traditional classroom. Consider becoming an online tutor on the Tutor Search platform, where you can set your schedule and salary.
Instead of teaching yourself, creating a teacher profile on a dedicated website will allow you to reach a wider audience and attract students who are looking for your specialist language knowledge.
Choose a pricing strategy
Choosing a pricing strategy is crucial to building a solid online tutoring income model. Three ways you can earn maximum.
1. Set a price
Before you start providing online tutoring, you need to set a price that is right for you and your students. It's especially important to keep your demographic in mind. To keep expectations fair and realistic, check the basic facts about the student market, including the average wage, minimum wage, and exchange rates from their countries to ours.
Please note that pricing may require some trial and error. Flexibility and patience are key to creating a sustainable teaching business model. For example, you may find that the price doesn't attract many students and needs to be adjusted accordingly. It may also happen that the demand for tutoring is high, and then raising the price can bring more profits, while preventing the schedule from overflowing.
2. Selling lesson packages
After the first lesson is completed and confirmed by the new student, you can give students the option to purchase a package of hours to continue lessons with you. Students can pay in advance for 5, 10, or any number of hours of tutoring they choose. After the first session, these options can be discussed with the prospective student as they may benefit both educationally and financially from engaging in learning early.
The more hours a student buys, the greater the discount per hour of tutoring. The student is also more likely to renew hours when the current package expires.
3. Offering a Subscription
An even more convenient business model is the subscription model, thanks to which the student can focus on his language learning goals without worrying about the logistics of constantly buying new tutoring hours. For example, when students find a tutor and book a trial lesson, they can purchase a set number of tutoring hours, starting from 1 to 5 hours per week.
It also offers monthly subscriptions for 4, 8, 12, 16, and 20 hours. In line with the business model, the price for these lessons is based on the original tutoring rate. Once a student signs up for a tutor, they can book lessons based on their availability.
While students have the option to cancel or pause their subscriptions in any 28 days, the online subscription model ensures that students will ultimately learn more as they have more hours credited. Thanks to constant lessons, students remember information faster. Such regularity also discourages students from dropping out of class and giving up learning goals.
For tutors, this high level of engagement translates into higher student retention rates, leading to a more lasting relationship between the student and the tutor. Moreover, according to the business model, tutors using students on a subscription basis earn even more than those who use packages, while still being able to set and change prices in the usual way.
Opinions of Tutors on the subscription model
I've been a tutor for a few years now and I've had a great time so far. About 5 months ago I got my first subscription. I see many benefits of having students on a subscription. This means stable working hours and encourages the student to plan.
Find your niche
It is common for students to come to lessons with a specific intention, such as professional development, travel, or another topic. Instead of presenting yourself as an expert in all aspects of the English language, identify your teaching strengths and communicate them transparently to your students. Finding a niche as a more effective business model will lead to the creation of better relationships between students and tutors, where both parties will feel that they are participating in an effective teaching and learning process.
Not sure what your niche is? Consider what level of students you have taught in the past (beginner, intermediate, advanced) and in which subjects. If you have a specific specialization (e.g. you are an engineer or a businessman), you might consider focusing on attracting students who want to develop in these industries.
Learn to navigate technical issues
While it may seem simple, the online tutoring business model depends on being able to respond quickly and efficiently to technical issues. Check your internet connection (or consider investing in a more powerful router if yours keeps failing) and make sure your devices are fully charged. Audio and video should be tested before the lesson begins to reduce possible misunderstandings, which may be considered if the student is a beginner.
While it's not always possible to avoid poor Wi-Fi and unexpected power outages, you should do everything in your power to avoid technical issues during your lessons.
Limit the number of absences and be punctual
Once the lesson is confirmed, be sure to arrive on the platform on the agreed date and time. If there is an unavoidable problem, notify the student as soon as possible and, if possible, offer to reschedule at the earliest convenient time. Inconsistency caused by a student's failure to show up leads to poor performance and can put a strain on your relationship with your tutor.
Create an engaging introductory video
To grow your business as an A-level Tutors in Lahore, you need to reach as many students as possible. Many online platforms allow you to post a short bio, which can be a great opportunity to showcase your unique experiences and talents. It also allows tutors to shoot a short introductory video to help students understand your teaching style and approach.
Speak slowly and clearly when recording a video, especially if the goal is to teach beginner-level students. In addition to increasing your chances of being understood, taking the time to carefully edit your video will show potential students just how much professionalism and attention to detail you put into your tutoring. When a student books a trial lesson, try to make the best first impression to increase the chances of converting potential students into full-fledged students.
Start running group classes
If you are already a tutor in the system, you may have started with one-to-one tutoring. Now they offer group classes for up to six students. Thanks to this, language learning becomes even more effective, and tutors gain more earning opportunities. You can even teach classes by topics, such as job applications or higher education.
In addition to increasing their earnings, students can also benefit from this class format by interacting with their peers, learning about different accents, communication styles, and new ways of expressing themselves in the target language.
Personalize your approach
Part of being a good online tutor is listening carefully to the student's past interactions with the target language to provide helpful and productive linguistic support. While it is beneficial to have a few basic lesson plans that can be modified as needed, using one one-size-fits-all approach to lessons may not deliver the best results for you or, more importantly, your student.
During the first online tutoring session with students, ask for basic information. For example, how long the student has been learning the language and what specific goals they want to achieve during joint activities. It is also worth asking about their learning style and what materials they prefer (textbooks, YouTube videos, etc.).
Personalizing your curriculum based on your student's profile will likely increase your student's learning rate and make the experience for you and your student much more enjoyable.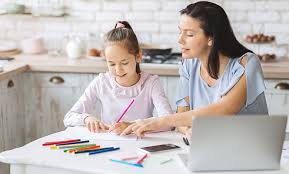 Final remarks
Whichever O-level tutors in Lahore monetization model you choose, following these eight steps will help you get more students and make teaching more productive and enjoyable. While online tutoring can be profitable, you can increase your income by using strategies to attract new students who will return to class.