Things to Consider When Buying a Hoverboard for Your Kids
Are you thinking of presenting your kids with a hoverboard on their birthday? If your kid has recently graduated school, surprise them with something as amazing as a self-balancing scooter because these little ones deserve to be treated nicely.
One of the most commonly asked questions about hoverboards is whether specific models are targeted at kids only. Yes, there are! Hoverboards for kids differ slightly from adult ones in terms of specifications, speed, and size.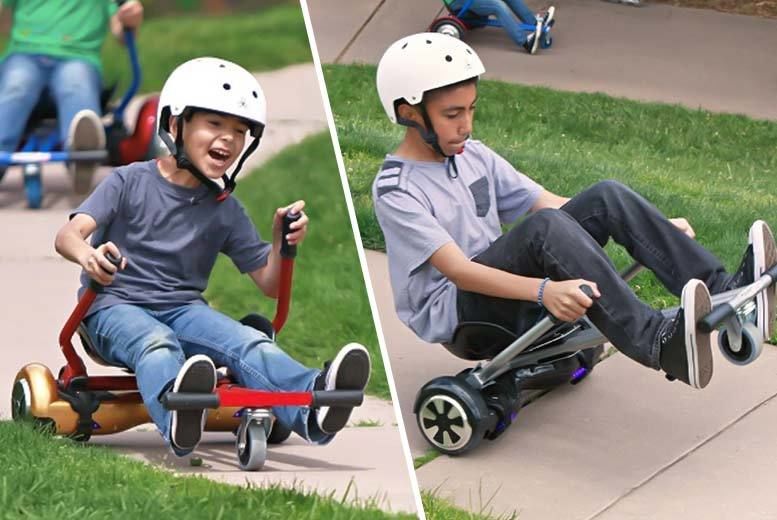 So, if you are looking to buy a kids hoverboard soon, here are a few things you should consider before buying one:
1. Size
As a parent, you know your children will soon outgrow a hoverboard just like they do with their clothes and shoes.
But you can still buy bigger equipment for them to save money! Hoverboard for kids is designed by keeping in mind their physique and growth.
But you as a parent need to look for a self-balancing scooter that compliments your child's height and easily accommodates their weight.
Most kid's hoverboards can easily bear weight up to 220 lbs, but that shouldn't be much of an issue.
The problem lies when you buy a bigger hoverboard with gigantic tires for your smaller kids, making it harder for them to ride and end up harming themselves. So, ensure you choose a scooter that your kids can ride easily.
2. Safety
As a parent, the safety of your kids must be a priority. And it should be! Although hoverboards are safe to ride, if you are looking for a guarantee, find a reliable dealer that offers hoverboards with safety certification.
3. Speed
The kid's hoverboards usually come with a minimum speed, unlike that for adults, which can go up to a whopping 12 mph. You certainly would want to avoid watching your kids racing around at speed on the busy streets. Thus, this is why go for a self-balancing scooter that doesn't have a high-speed limit for added safety.
4. Price
Before you buy a hoverboard for your kids, decide on a budget. Ask yourself how much you will spend on something as good as a self-balancing scooter that your kids might soon grow out of. And only after you've decided your budget, go ahead and search for the best kid's segways within the range.
5. Easy to Ride
Self-balancing scooters can be tricky to ride. And so, if your child is a beginner, ensure to buy a hoverboard that is meant for his level. Being a parent, you wouldn't want to put your kids into a difficult situation, or would you?
Also, choose a model that is simple, easy to understand, and ride. Rather than spending their days understanding the mechanism, your kids can have fun riding it.
Your Kids Deserve to Have Some Fun
Why should adults have all the soon? Please do not stop your children from exploring their talents; go wild and satisfy their curiosity by exploring the world independently. When adults can jump on the bandwagon of owning a hoverboard, why can't children?
Hoverboards are surely a fun ride to own, and soon enough, they will replace traditional scooters, so if your kids already know how to ride it, this will certainly add to their advantage.
Let them utilize the newest technology, understand it and enjoy it. Just supervise them while riding and prepare them for it by dressing them right so there isn't a hurdle in the way. get your kids Segways UK from Hoverboards for Kids as they are durable, light weight and 100% safe to ride.
Recommended Article: The Importance of Regular Tyre Maintenance in Stafford