9 Common Office Refurbishment Mistakes To Avoid 
The primary strength of a well-executed London office refurbishment is the positive effect it has on workers' morale and output. However, it is not always simple to design and carry out fit-out projects. There will be many challenges to conquer on this road, and many errors to be made despite your best efforts no matter how resourceful and determined you are.
We've listed 9 common mistakes made during an office remodel and provided advice on how to prevent them to make your life a little simpler.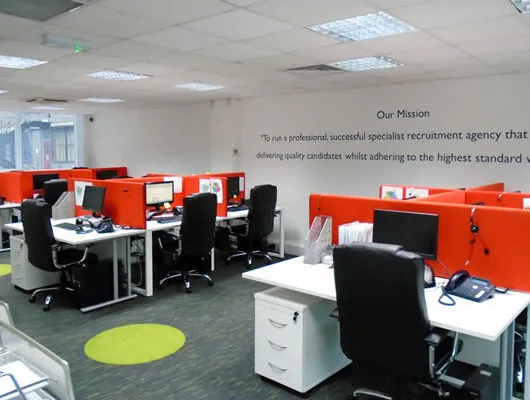 A Lack Of Preparation
We are aware that workplace remodeling and London office refurbishment may cause disruption for both workers and operations. While it may be tempting to go on to implementation, doing so will do more harm than good to your business. A successful office fit-out relies on meticulous planning. Spend some time with your contractor working out the best use of space and how to get the most out of your money. We assure you that the investment will be worthwhile and that it will save you from running into numerous problems with the building's structure or renovation.
Inadequate Planning Of Finances
There's nothing worse than a half-done fit-out, so make sure you and your contractor establish a detailed budget early on and adhere to it. Office renovations that are not adequately budgeted for usually end in tragedy. Maintaining a reasonable spending plan and being cautious with money are crucial. As the project develops, resist the urge to wing the budget or make hasty choices.
Bad Planning Decisions
When designing a new workplace, space planning is a crucial but frequently disregarded step. Before you start arranging desks, chairs, and filing cabinets, you should give some attention to the overall arrangement of your office. While designing a layout, it's easy to let your imagination go wild and end up with something that doesn't work.
The purpose of an office remodel should not be limited to aesthetics alone. Your layout should be practical and well-thought-out in a manner that encourages efficiency, innovation, and employee happiness. While function must take precedence over form in this situation, it doesn't mean your workplace design can't still be visually beautiful and functional.
Likening it to something you could do yourself
Do not, we repeat, do not make the mistake of believing that your workplace interior design project is something you can do on your own. Many company owners have avoided paying for expert help in favour of attempting to figure out how to do it themselves to save money and time. This is a terrible plan that will cost a lot of money to fix. Furthermore, an office interior fit out in London professional is an expert in their area and will give you high-quality, skilful work, on time and within your budget, regardless of how handy you are with a hammer or paintbrush.
Duplicating Unsuitable Designs
It's one thing to get ideas from design magazines, corporate websites, or even Pinterest; it's quite another to try to recreate a design you saw somewhere else instead of coming up with a fit out that's completely original to your company. This is a poor decision that could harm your company. Instead, you should let your imagination run wild and work on developing a notion that is consistent with your firm and its brand.
Contrary To Market Trends
New ideas and fresh approaches are always being implemented in the workplace, resulting in ever-evolving design trends. In comparison to even a year ago, today's workplace environments are drastically different from those of even 10 or 30 years ago. With this in mind, it's important to ensure that the design of your office fit out is up-to-date with the latest ideas, concepts, and features to create the most productive environment possible. Remember that your office fit-out will have an enormous effect on your workers' productivity, creativity, and well-being, therefore it's in your best interest to keep up with the latest industry trends and studies.
Leaving Out Organic Components
Spending too much time in a space that is artificially illuminated and has inadequate ventilation is harmful to your health, according to research. The addition of natural components like fresh air, natural sunshine, and plants to the workplace has been shown to increase productivity and well-being by approximately 70%, according to scientific studies. Adding elements of nature and greenery to your office fit-out is a simple and inexpensive method to enhance the aesthetics of your workplace while also contributing to the success of your business and the happiness of your employees.
Neglecting To Take Into Account The Future
It is easy to lose sight of the long-term goals of your company when you are preoccupied with immediate concerns, such as fitting up your workplace for the present. You must take some time to consider potential alterations to the company or growth plans before making a decision about the fit out design. Make sure that the design of your office fit-out is adaptable enough to allow future development as well as the corporate goals of your organization.
Ignoring the Input of your Employees
Because they will be spending so much time there, your staff members should have input over the office's set out. Knowing what drives people and how the workplace can accommodate their demands is essential if you want to increase productivity and employee satisfaction, which is, after all, why you're taking this step.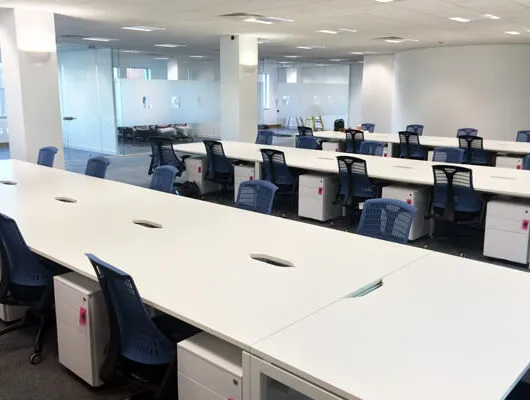 Wrapping Up 
You should choose a professional that specializes in office fit-outs and dental practice design if you need one done. By doing the legwork for you, Divo Interiors can spare you the hassle of searching for a dependable office fit out contractor.
All of the eligible contractors in our database have been properly verified and are industry veterans with extensive expertise. Get in contact with us, and we'll put you in touch with a firm that shares your passion for fit outs and can help you make your dreams a reality.